Welcome to BlacknWhitemonkey's site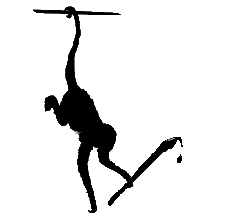 So much to do, so little time...
So instead of telling you folks the thrilling story of "How the little painting monkey got his name and why on earth he`s not been called 3ColouredMonkey or something like that" ...erm...*cough...whatever...we better let the little fellow do his job.
Hope you like his artwork. He's in scraperboarding right now, so it probably will take some time before you see any new pictures.